We have fun in the Starfish Room.
We have created a happy, relaxed and secure environment for our 18 months-3 year olds, focusing on ensuring they feel welcome and comfortable, through affection, respect and reassurance.
Jenny, Linda and Sammy understand that beginning in care can be daunting for young children so we strive to create a feeling of belonging, encouraging positive interactions between ourselves and our children.
Our focus is aimed on the children's development of positive attitudes towards themselves and others, concentrating on the elements of learning to share, empathy and respect,
Learning through play is important and allowing children to explore and create while expanding their skills will hopefully create a positive beginning to their scholastic years.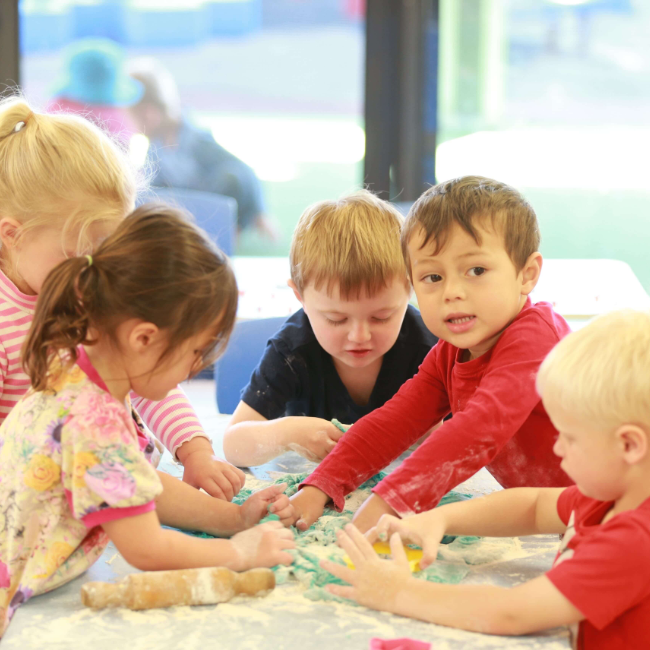 We create programs which support and embrace the uniqueness of each child, ensuring they understand that they play an important part in our world.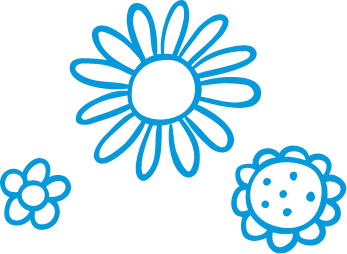 6:30 – Centre opens
Children arrive, unpack bags and start quiet inform activities : Manipulatives, puzzles and books, playdough, drawing, writing
7:30 – Breakfast
7:45 – Pack-away and outdoor activities
Self-selected from planned activities
9:00 – Morning tea in the Starfish room
9:30 – Starfish inside – Programmed experiences
Intentional and spontaneous teaching, group activities, music and movement, & nappy changing
10:30 – Starfish outside / verandah
Self-selected from planned activities, and also group activities.
11:30 – Lunch time
12:00 – Rest time / sleep time, nappy changing
Relaxation music, Children rest on beds or sleep. Non sleepers enjoy quiet activities at tables.
12:30 – 1:00 Non-sleepers outside with the Dolphins
Free choice play.
1:00 – Rest and relaxation time
Yoga, Rest, Meditation, Stories, Quiet activities.

1:30 – Activities in Whales room
Stories, Focus on Phonics, Electronic Whiteboard.

2:00 – Afternoon tea

2:30 – Outside free play

3:00 – Afternoon tea for sleepers
Nappy Changing and beds wiped down.
Free activities for all children in the Starfish room/outside. Children put on shoes.
5:00 – Starfish Inside
Inside play, unstructured play, quiet activities.