We have fun in the Whales Room.
In the Whales room, our primary focus is on providing a learning environment that encourages/invites children to participate in all areas of learning.
Each child is recognised and valued as a unique individual where educators document and plan for their strengths, needs and interests based on the Early Years Learning Framework outcomes and other?
Educators value and acknowledge the role of partnerships in children's lives and work with families and other professionals to ensure the best possible outcomes for children.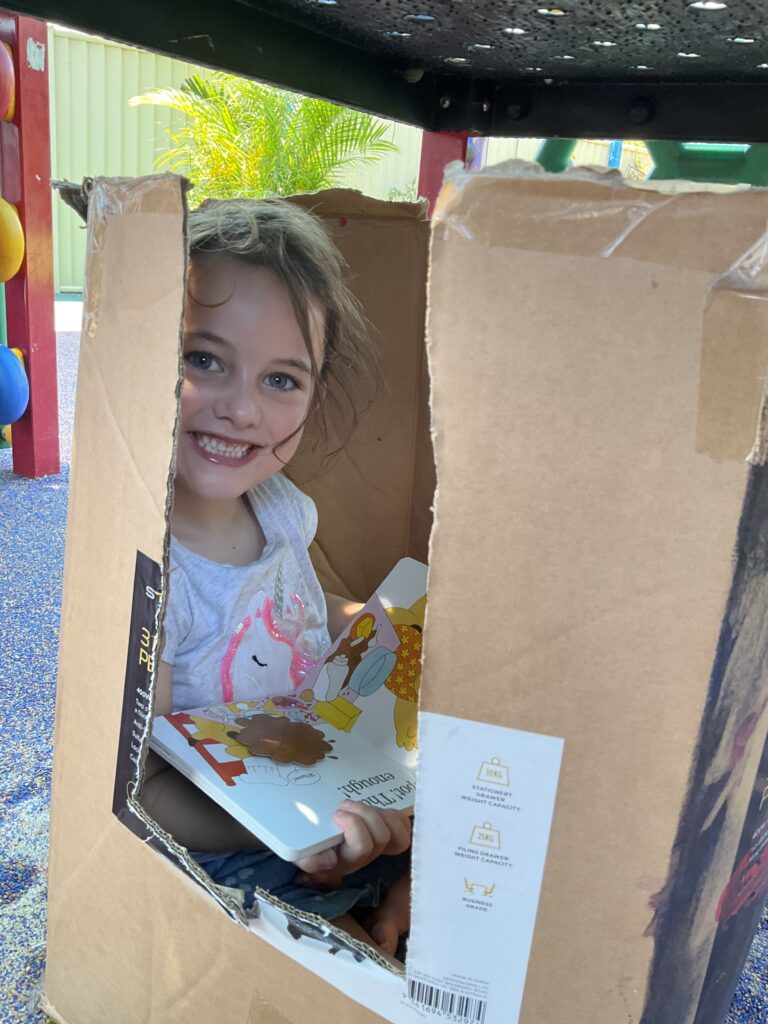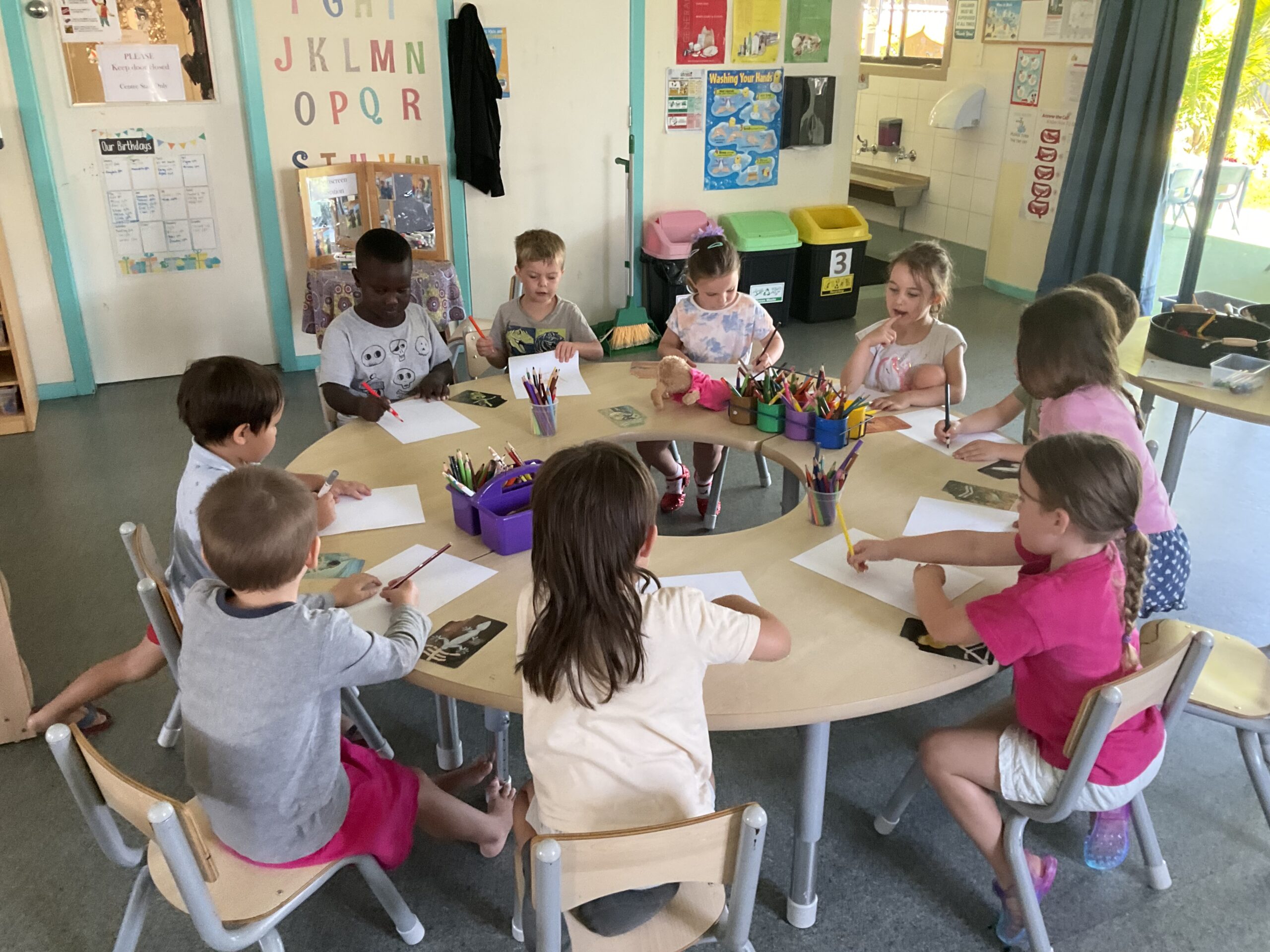 We want our children to have the best possible start when they transition to Primary School. This includes building their independence and self-help skills, supporting the development of social/emotional skills that allows them to develop new friendships, manage emotions and resolve conflict and most of all to develop a love of learning.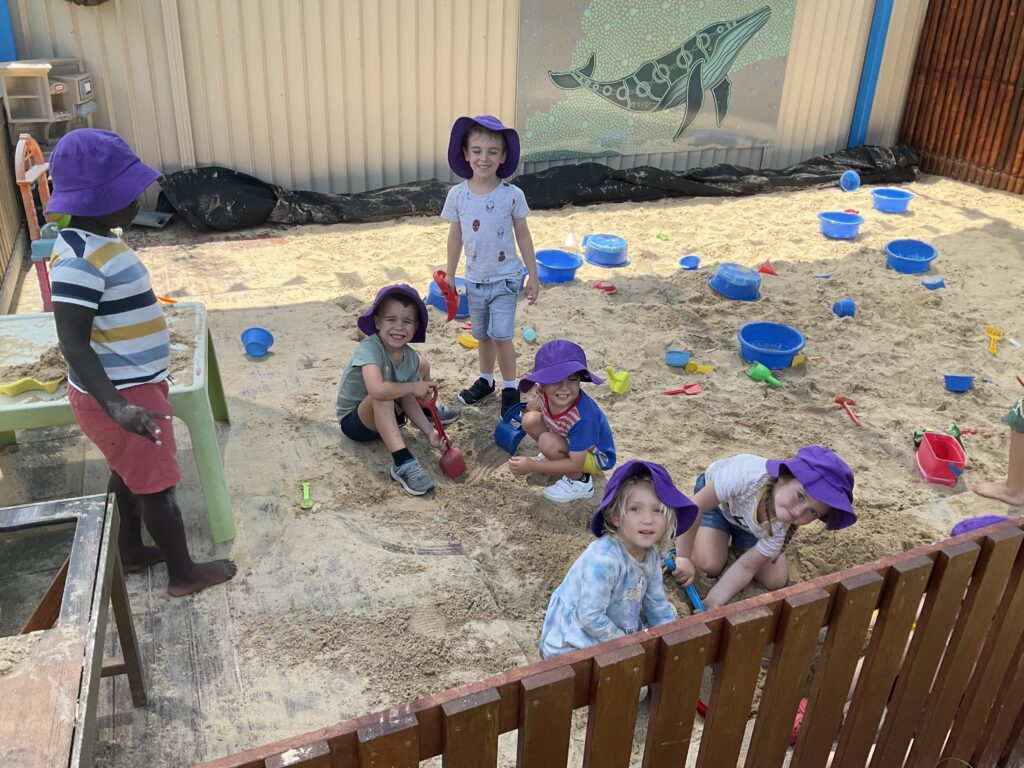 Our curriculum has a specific emphasis on play-based learning, which recognises the importance of communication and language together with social and emotional development.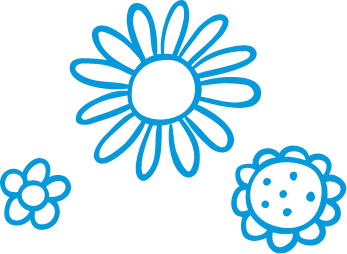 6:30 am – Centre opens – Children arrive and unpack bags. Quiet indoor experiences: Manipulatives, puzzles, books, playdough, drawing
 Breakfast – For children if required
7:45 – Children help pack up –  Sunscreen and hats
8.00 – Outdoor Play – Children's choice
9:00 – Morning tea in the Whales room  Children are supported to make a healthy choice from their lunchbox, fruit and yoghurt first.
9:30 – Group Time – School readiness, language, 
10:00 – Whales Room – Table activities, handwriting, drawing, scissor cutting, language, literacy and numeracy. Science experiments, researching topics of interest on the interactive whiteboard.
11.00 – Children to help pack room up, sunscreen applied.
11:30 – Outside environment – Children's choice
12:30 – Lunch – Verandah
1.00 – Children to apply sunscreen
1.00 –  pm – Rest and Relaxation
1.30 – Free Play
2:30 – Whales Room – Afternoon tea, followed by packing of bags
3.00  – Whales Room – Puzzles, phonics, manipulative resources, block construction
4:00 – Outside environment – Children's choice
5.30 – Family Grouping Quiet activities, books, puzzles manipulatives etc.